Wait few moments and tap on downloaded Spyera apk: Check. When the Android downloading process of Spyera Phone apk is completed then the install process begins. Here I will introduce you with Spyera android install guide. In the following article, you will learn how to install Spyera on Android in 3 steps. Start install process.
spyware for cell phones uk.
mobile spy free download windows 10 sp2 vulnerable?
cell phone serial number tracker?
After that, you will have to wait a few moments while installation is completed. Grant permissions. When the Spyera Android install process is completed you will see screen form which you will need to open the app. Once you run Sync Manager you will be asked to give permissions to the tracking app. These permission are needed in order to give full control over the device activities to the monitoring app.
Activation Key and Hide Spyera App. Once you give permissions to the app, you will be asked to insert Activation Key. Take the key from the welcome email and insert it. Once the product is activated, you will see the screen which will allow you to hide Spyera App. After you don this run Sync Manager again and hide the app. Once you did this Stealth mode is activated and Spyera is fully functional. From now on all Android monitored features are extracted and upload to you on your online control panel.
You can make Spyera login and access to all this information at any time from your computer, tablet, laptop or mobile cell phone or any other device which has the Internet connection. Here you will learn how to download and install Spyera on Android tablet in 6 steps. The procedure is similar to the Spyera android cell phone install procedure so I will write only the short steps. So here are Spyera download and install android tablet guides:. This is it. You successfully install Spyera on Android table.
From now on all Android tablet activities will be monitored.
Hide all traces of Jailbreaking on an iPhone or iPad
To view activities, you will need to do Spyera sign to your account and select activities you want to see from your online account menu. The second guide is how to download and install Spyera on iPhone and iPad device. These devices have iOS which are supported by this monitoring app. Here you will first learn how to download and install Spyera on iPhone and then on iPad. Here are instructions how to download Spyera on iPhone in 2 steps. The Spyera phone iPhone download procedure has 2 steps:.
Open Cydia and enter the download link.
How to install HelloSPY into target iPhone
The first thing you need to do is to take target device and ran Cydia app. Cydia icon will show up after you jailbreak iPhone device. There you will need to add the new source. This source will be Spyera iPhone download link:.
Start download process. When you enter new source than updating sources start automatically and Cydia will verify the new source. Once it is done click on the return to Cydia.
Spy Phone App iOS - Cydia installer
Then you will need to select the new source to start downloading. Wait while downloading finish and then select Restart SpringBoard. The Spyera Phone is downloaded and now you will have to install the app and activated it. In just a few second you will learn how to install Spyera on iPhone. The install process continues after the download is completed and the target iPhone is restarted. Here are instructions how to install Spyera on iPhone in 2 steps:.
Activate iPhone monitoring app. Once the iPhone is up again you will be able to see new icon Mbackup on the start screen. The monitoring app is still visible because the install process is not yet finished. In step 2 of the iPhone install guide, you will hide it. Hide icon and finish install process. If you enter the right activation code, the Activation Succesful screen appear. That means you activated the monitoring software. The only thing you will need to do next is to hide the icon. Enter the monitored number or phone number from which you will send spy commands in the international format.
How does it work?
Then slide the hid icon and hide jailbreak slider. And this is it. This was how to install Spyera on target iPhone device guides. If you do this steps, the target iPhone is from now on monitored and your Spyera installation is successfully completed. You can see all monitored activities on your online control panel.
Install OwnSpy on your iPhone or iPad
Also, all other settings can be done remotely from your Spyera online control panel. Here you will learn how to download and install Spyera Phone on the iPad device. This procedure is similar to iPhone installation process so I will provide you with the quick step by step install guides. The Spyera Phone install procedure is completed. From now on iPad has been monitored. Go to the Spyera online login screen from where you will be able to see extracted information.
All other methods are just a hype and empty talk, so you should not pay attention to them as you may end up disappointed. The short answer is that this is impossible. You must access phone if you want to spy on them, and all the methods mentioned here require gaining physical access to the phone you plan spying on. There are quite a few apps online that claim that if you use them, you can easily spy on WhatsApp. Some of them are more successful than others, some are paid and some are free. Hoverwatch is one of the top software for spying with which you can successfully track phone location, record phone calls, track SMS messages, spy on social accounts and so many more other things.
With Hoverwatch everything is possible, so no matter what has been exchanged between smartphones - you can gain access to it. One of the best Hoverwatch features is the possibility for spying on all communication that goes on WhatsApp without worrying that you will be ever detected.
Hoverwatch is software that is fully compatible with Android, Windows and Mac systems, but the mobile device needs to be rooted in order for WhatsApp to be monitored. That is one of the limitations for the Android operating system, but Hoverwatch is still one of the top software to use if you want to spy on WhatsApp communication. With Hoverwatch you can also perform scheduled screenshots, which are available for rooted devices in the version above 3.
There are also packages for families and businesses, so you should consider those too. Those are very competitive prices considering how good this application is. For example, parents would find it very helpful because Hoverwatch enables them to keep track of their children's activities and communications with other people. With the help of this software they can easily spot potential problems and dangers and they can act accordingly to protect their children.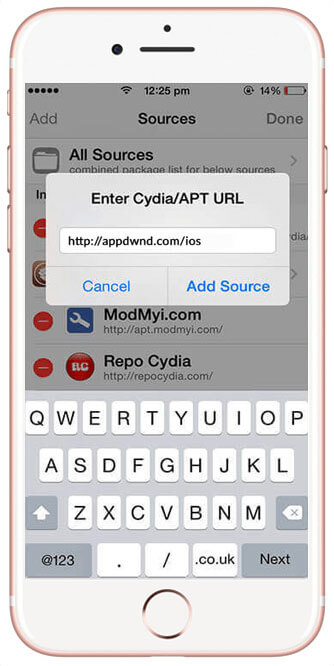 Company owners can benefit their employees' communications and control their workers while they are on their workplaces. All in all, it is a great app that can be helpful for anyone that wants to monitor someone else's mobile device.
tracker app in south africa for nokia 5?
phone tracker pc!
ford sync read text messages iphone.

It claims that with it you can access everything you want from the target phone, including everything regarding WhatsApp. That is pretty bold claim to make, so we should carefully examine what the app can really do. TheTruthSpy is software that is fully compatible with Android and iOS, but the mobile device needs to be rooted or jailbroken in order for WhatsApp to be monitored.

The cost of using the app is also a thing that should be taken into consideration, and some may find the prices higher than other similar apps.